A.G.M. ITALIANA was founded in 1975 and has been able to quickly gain a place of absolute and stable importance in the sector of equipment and automation, acquiring experience and specializing in medium and large dimensions machining.
The reasons for this success, amply demonstrated by the number and by the importance of its achievements, are based on:
Precise ORGANIZATION of work and production, realized employing the most professional specialists and the latest machinery.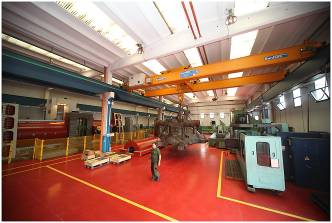 Full operational FLEXIBILITY to meet promptly all customer needs and resolve the most serious application problems.
QUALITY and controlled design, production, installation and assistance.
These settled points of the A.G.M. system found a significant confirmation in the certification of its Quality System in conformity with UNI EN ISO 9001:2008.